Our 2022 Mission: Sustainability programme has concluded with an online awards ceremony celebrating the creativity of UK school pupils who imagined the smart cities of the future.
Launched during British Science Week back in March and in its third consecutive year, Mission: Sustainability saw pupils aged 6-14 from schools in the West Midlands tackle three different challenges themed around e-mobility, smart street lighting and eco-friendly buildings, drawing on expertise shared by Enzen.
Submissions were judged by Enzen knowledge practitioners and the first, second, third and highly commended places across three categories – Creativity, Essay Writing and Design – were announced online at the end of the summer school term, with finalists watching from classrooms.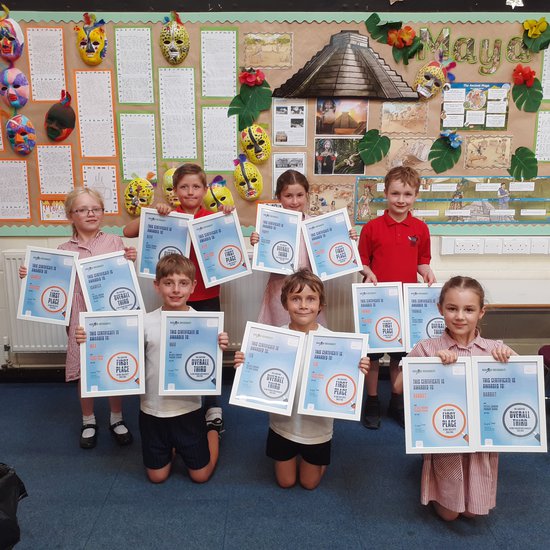 Hosted by Louise Carter, Head of People and Culture at Enzen UK, the 25-minute online ceremony featured some of the teachers and pupils involved, who explained how Mission: Sustainability had inspired them to play their part in leaving a cleaner, healthier planet for future generations.
Also appearing was Sanjay Neogi, CEO of Enzen UK and Europe, who explained the value of community partnerships to Enzen and why smart cities are essential to building a more sustainable world.
"Sustainability is at the heart of everything we do," said Sanjay. "We see it as our responsibility to give back to society, involving and listening to young people who will be the thinkers and doers of tomorrow. The amount of creativity we have seen coming from the younger generation has been brilliant and I'd like to thank all the pupils and teachers involved for making it happen."
You can watch the awards ceremony in full here:
The Winners
Best of the Best
1st Place: Aoife from Langley School
2nd Place: Lily from Colmers School
3rd Place: Isabelle, Alfie, Poppy, Leo, Thomas, Harriet and Max from Balsall Common Primary School
Creativity Challenge
(To produce a piece of creative work encouraging people to use e-bikes)
1st Place: Isabelle, Alfie, Poppy, Leo, Thomas, Harriet and Max from Balsall Common Primary School
2nd Place: Amy from Castlewood School
3rd Place: Ava and Gino from St Brigid's Primary School
Highly Commended: Sophie from Castlewood School
Highly Commended: Damson Wood Infant School
Essay Challenge
(To write an investigative essay on the use of smart street lighting in cities)
1st Place: Aoife from Langley School
2nd Place: Safa from King Edward VI Northfield School for Girls
3rd Place: Amelia from Langley School
Highly Commended: Rosie from King Edward VI Northfield School for Girls
Design Challenge
(To design an eco-friendly building)
1st Place: Lily from Colmers School
2nd Place: Ruby and Mia from Colmers School
3rd Place: Billy and Mohammed from Colmers School

Since its inception in 2020, Mission: Sustainability has received industry plaudits for its innovative approach to community partnership, winning the Social Impact category at the 2022 Energy Innovation Awards in the UK and the Sustainability category at the 2022 Education Awards in the UK. It was also named a CSR finalist at the 2021 S&P Global Platts Global Energy Awards in New York.
Look out for more on Mission: Sustainability in 2023, as we seek to broaden the programme to more schools across the West Midlands and deepen our relationship with the region, which is home to Enzen's corporate headquarters.

If you'd like to learn more about what we did in the programme, email mission.sustainability@enzen.com.