What does it mean to be an outstanding leader in today's utilities industry? And how can we inspire and create the trailblazers of the future? Enzen UK spoke to Patrick Clarke, Director of Network Operations for UK Power Networks, to understand how he is leading people through a period of unprecedented change in the power industry.
To see the video in full scroll to the bottom of this page.
If you oversee and manage the distribution of electricity to more than eight million homes and businesses across London, the south east and east of England, the ability to influence and inspire a vision in your people is vital to ensure sustainable success.
It's a skill that is deep rooted in the DNA of Patrick Clarke of UK Power Networks. In Enzen UK's inaugural Leadership Insights Series – interviews with senior leaders within our industry – Patrick shared his insights and wisdom to Enzenites in the UK and around the world via our YouTube channel.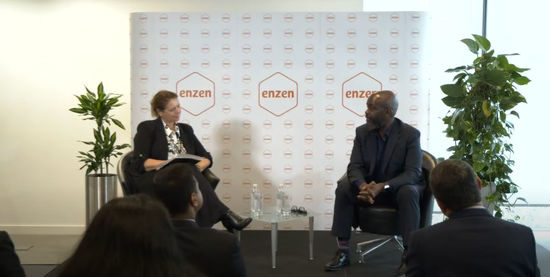 During the session, Patrick spoke to Louise Carter, Enzen UK's Head of People and Culture, about his leadership style, achievements, personal motivations and the challenges he has faced throughout his career. The result was an engaging and insightful 60-minute conversation designed to inspire those watching to strive for greater improvement in their personal and professional lives.
One of the major themes to come out the conversation was the importance of being a 'trailblazer' as a leader so that others can follow you and eventually surpass you. As a former HR Director, many of Patrick's beliefs and philosophies are focused around trust, integrity, teamwork and developing people to deliver results.
With more than 40 years in the industry, Patrick began his journey as an apprentice and rose through the ranks to becoming an executive director at UK Power Networks, the UK's largest electricity distribution network. Along the way he has earned an MBA, a Master's degree and an Honorary Doctorate in Engineering. In 2012, he was awarded an OBE for services to Black, Asian and Minority Ethnic Youth Mentoring.
As the UK power industry faces the exciting challenges of net zero, distributed generation and the rapid emergence of digital technologies, the most successful organisations will be those who can fully realise the potential, passion and dedication of their employees.
Patrick's insights were an invaluable reminder to all of us that in unprecedented times, adhering to the essential principles of good leadership is the foundation for success in any organisation.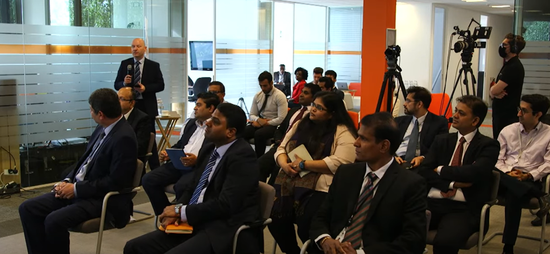 To watch the full video, fill in the form below: