Enzen is proud to sponsor Northumbrian Water Group's annual Innovation Festival, a spectacular week-long summer event to find new ways to tackle our planet's many social and environmental challenges.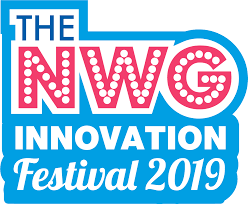 Running from July 8th to 12th, the Northumbrian Water Group Innovation Festival is a five-day event at Newcastle Racecourse in the UK that sees water industry experts from across the country gather to share their knowledge, ideas and passion for positive change.
Enzen is one of the festival's sponsors, and will be sharing some of its latest insights and knowledge on Stand 14 in the Food for Thought Exhibition Tent. We will also be leading a 'dash' on Thursday – a sprint event that sees participants design, prototype and test ideas all within a single day.
Celebratory yet focused, the Innovation Festival is a showcase of knowledge and new technology. Over the course of the week, delegates apply problem-solving techniques like hackathons and workshops to find new, creative ways of improving people's lives.
Now in its third year, the zero waste event is expected to attract and inspire around 2,000 people, who will enjoy a marquee village, fun summer activities and the very latest in industry thinking.
To find out more about the event, visit innovationfestival.org and follow @NorthumbrianH2O on Twitter.