With long-term exposure to air pollution damaging people's respiratory systems, to what extent is it also exacerbating the health risks of Covid-19? And how is the pandemic affecting air quality in general? Dr Uma Rajarathnam, Global Head of Applied Research and Collaboration for Enzen, explains.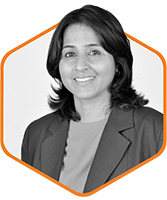 In less than four months since its first reported case, Covid-19 has infected more than 2.2 million people in 210 countries. Although links between air quality and the severity of the pandemic's health risk are yet to be fully researched, two early studies have found evidence that Covid-19's risk to life is greater in areas where air pollution is high.
Studying the US population, the team at Harvard T.H. Chan School of Public Health found the death rate among the infected population was higher in polluted areas. Similar findings were reported by scientists in Italy, who noted that high death rates in the northern parts of the country – one of Europe's most polluted areas – correlate with high levels of air pollution.
Reduction in pollutants
As we await further research into this area, one upside seems to have been an improvement in ambient air quality. Preventive measures such as lockdown have brought industrial and transport activities to a temporary halt, which is leading to a reduction in major pollutants like particulate matter (PM) and nitrogen dioxide in the atmosphere.
Satellite imagery analysis of Wuhan in China, plus similar data of US, Indian and European cities, all show a reduction in nitrogen dioxide over the course of 2020 as the Covid-19 pandemic has spread. Remarkable improvement in visibility has now been reported in many Indian cities, with residents of Jalandhar in Punjab now seeing Himalayan peaks from a distance of about 200 km for the first time in three decades.
Policy decisions
For all these issues, more detailed analysis is needed before we can draw firm conclusions. For example, while major Indian urban areas like Delhi, Mumbai, Chennai and Kolkata have all experienced a PM reduction, values considered in the preliminary analysis are based on data from one representative station in each city.
The relationship between a new respiratory disease like Covid-19 and air quality will be of vital interest to policy makers. When and if normality returns, governments around the world may see the long-term impact of air pollution – not just coronavirus – in a startling new context that will shape their decisions for decades to come.
To read Uma's article in full, fill in the form below: