Bombora Wave Power, an Enzen group company, is celebrating another innovation milestone after receiving government approval to deploy its mWave™ solution off the coast of Pembrokeshire in Wales.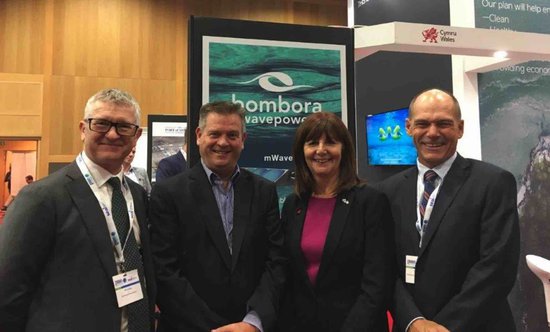 Government agency Natural Resources Wales granted consent to the ground-breaking project – the first-ever marine energy licence granted in the country – enabling Bombora to test its innovative low-carbon technology.
Fully submerged on the sea floor so it doesn't disrupt ocean users and marine life, the 1.5MW mWave™ will be the most powerful wave energy converter ever built and support Wales's growing use of renewables.
The licence approval is a significant step forward for Bombora, the marine energy industry in Pembrokeshire and Wales's journey towards a sustainable, low-carbon future. To find out more about Bombora Wave Power, visit its website.