Enzen's award-winning UK community partnership Mission: Sustainability is back and this year we're asking school pupils to imagine how the future metaverse might change our society.
We're inviting science teachers in the West Midlands to register for the free programme, which begins in early March to coincide with British Science Week and is themed on 'How Digital Reality Can Build a More Sustainable World'.
Partnering with us is Enzen group company and digital pioneer MX Reality. The MX team specialises in producing Virtual Reality, Augmented Reality, Mixed Reality and Artificial Intelligence solutions that improve performance, safety and sustainability in utilities and other industries.
Such Digital Reality technologies will form the basis of what's known as the metaverse – a single, universal and immersive virtual world that could transform how we create and interact as communities.
Enter the FREE programme and win cash prizes
Mission: Sustainability is FREE to enter. Participating schools receive an innovation fund to invest in creative science teaching, access to the latest Digital Reality industry knowledge to inform their lessons and the opportunity to join talks from Enzen colleagues about the brilliant opportunities available through careers in engineering.
In return we'll set pupils in Key Stages 2, 3, 4 and 5 challenges themed on how Digital Reality and the metaverse can be used to build a more sustainable world. Entries will be judged by senior Enzen and MX Reality colleagues and the winning pupils announced in July, with their schools earning cash prizes of up to £300 to spend on science teaching.
Sanjay Neogi, Head of UK and Europe at Enzen, said: "As a global energy and water knowledge enterprise, Enzen is passionate about sharing its sustainability expertise with young people and giving them the opportunity to showcase their talents. Mission: Sustainability is an excellent opportunity for the next generation to apply digitalisation, ingenuity and awareness to understand how they can make the life essentials of energy and water more sustainable."
Majid Al-Kader, CEO of MX Reality, said: "We're delighted to join Enzen in its Mission: Sustainability programme. Engaging and inspiring young people about the potentials of digital technology to change society for the better is fundamental to what both our organisations do. We're looking forward to seeing how pupils channel their enthusiasm for digital with their classroom knowledge to imagine the utilities of the future."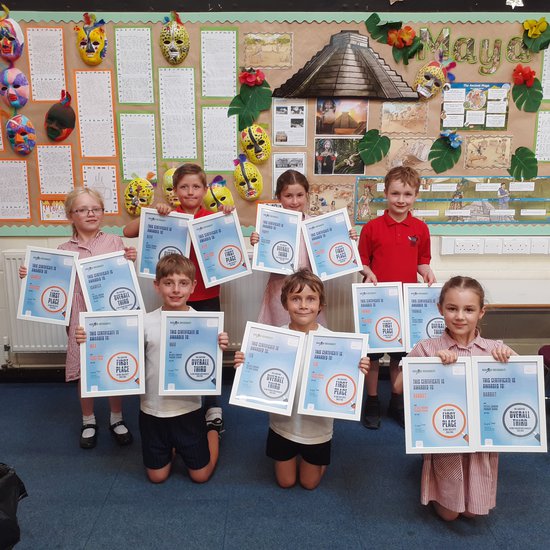 Solutions to real-world problems
Mission: Sustainability was launched in 2020 to inspire young people to pursue STEM careers and demonstrate how their creativity and collaboration can make a real difference to the future of our planet.
Running every year since, Mission: Sustainability has proved a success in the West Midlands, the region where the Enzen story began in 2006 and which is home to our corporate headquarters. In 2022, the programme won the Social Impact category at the Energy Innovation Awards and the Sustainability category at the Education Awards.
Dr Sam Rashid, Head of Science at Langley School, said: "We participated in Mission: Sustainability to give our students the opportunity to think outside the box and come up with solutions to real-world problems. Our school benefited tremendously from this experience and I would love to see more young people and their teachers take up the challenge in 2023."
Register for the programme
If you're a science teacher who would like to find out more about the programme and register your interest to take part, email mission.sustainability@enzen.com. All we need is your name, position, school, location and then we'll get back to you with all the information to launch the programme in your classrooms. The deadline for registration is Friday 31 March 2023.
Watch last year's awards
The online awards ceremony for Mission: Sustainability 2022 is available to watch below. Take a look and see how West Midlands pupils imagined the smart cities of the future.