The Covid-19 pandemic has created unprecedented challenges for utilities. How can we use the lessons from this crisis to build a safer, more secure and more resilient industry? The Enzen Knowledge Studio explains.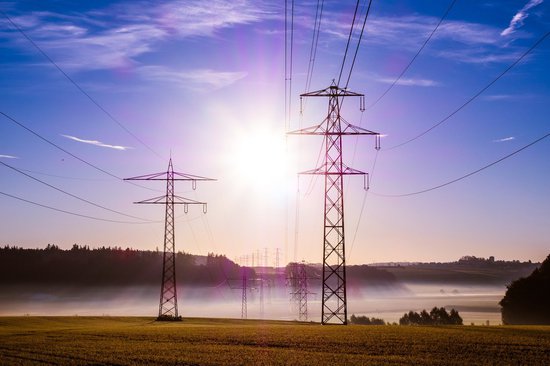 While most utilities have disaster preparedness plans, Covid-19 is unlike anything we've seen before. Power, water and gas companies face a unique challenge many other sectors don't – supplying life essentials while relying on workforces depleted due to ill health.
To an extent, this challenge can be overcome through greater collaboration. Utilities can partner with each other to accommodate the absence of field workers, call centre personnel and control room operators. Yet a pandemic inevitably limits partners' resources too, so utilities must focus on accelerating their business continuity planning and emergency response protocols as well.
Such plans should cover remote working, quarantine, restricted travel and back-up crew scenarios, all overseen by a rapid, well-coordinated response team that establishes clear priorities, roles and responsibilities and which communicates consistently.
Agility and security
When managing social distancing, utilities will have to identify ways to mitigate risk for those employees who, by the nature of their roles, will have to work alongside each other in large groups. Keeping flexible working open to other employees, and deploying automation and emerging technologies, can also minimise human contact.
With these measures comes the increased threat of cybersecurity, as workers enjoy more remote access to core systems. In addition to reiterating best practice to employees, utilities should invest in added security infrastructure, and be agile enough to adopt secure remote working models within days to minimise the risk of attack.
Meanwhile, supply chains must also be scrutinised. Covid-19 has highlighted how a lack of essential supplies can occur due to constrained production in countries affected by the virus, so acquiring a clearer picture from suppliers about production scenarios is fundamental.
Dedicated teams
Alongside worker safety, supply chain management and customer satisfaction, utilities must prioritise financial reporting too, taking into account the impact of the crisis on current and future judgements, estimates, liquidity, capital resources, trends and uncertainties.
Covid-19 will not be the last major threat to face utilities. In that spirit, power, water and gas companies should create dedicated teams focused on long-term strategies and models for different, and unprecedented, emergency scenarios. It's time to start planning now to guarantee security tomorrow.
To read the Knowledge Studio's article in full, click here.