Enzen's growing reputation as a leading influencer and innovator in the energy industry will be recognised at global and regional awards ceremonies this autumn.

On the international stage, our knowledge and ability to drive positive, sustainable change within utilities will be recognised at the 2020 S&P Global Platts Global Energy Awards, one of the most prestigious events in the industry calendar.
Enzen's involvement marks the third time we have been recognised at the event for international excellence in utilities, following our wins in 2009 and 2012. This year will be the first time we have been shortlisted in two categories for projects across two geographies, demonstrating our rising influence as a global influencer and change agent in the energy sector.
Our first nomination is in the Grid Edge category, which recognises our innovative work in alleviating energy poverty for 177,000 consumers in India. Meanwhile, our second shortlisting is in the Engineering Solution of the Year category. Our Aerial Asset Inspection solution pilot is transforming how underground asset maintenance can be performed for UK utilities, making power distribution safer, more efficient and more reliable for millions of consumers.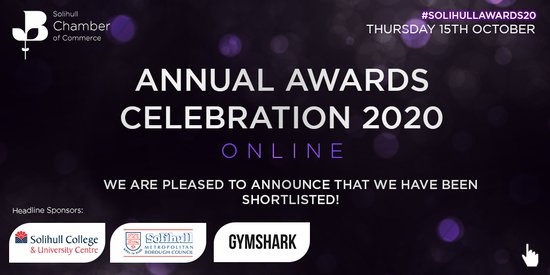 Completing the hat-trick of successes is our shortlisting for the Large Business of the Year category at the Greater Birmingham Chambers of Commerce Awards in the UK.
Following on from our success at the city's Signature Awards in February this year, the nomination is further evidence of how Enzen is establishing itself as an influential and innovative business in the UK's second city.
Birmingham is where the Enzen story began back in 2006, and our rapid growth and global success since has impressed judges looking to celebrate the best of the best in entrepreneurship across the region.
Winners of the S&P Global Platts Energy Awards will be announced on December 10th at a virtual awards ceremony, while the Chambers of Commerce will hold a similar event on October 15th.