Enzen is collaborating with innovative data services company Australian Spatial Analytics (ASA) to accelerate Australia's journey towards net zero.
ASA, one of the country's largest and fastest-growing work-integrated social enterprises, has opened its fourth office in Adelaide, co-locating at Enzen's Australian headquarters. The occasion was marked with a VIP event (pictured below), attended by guest of honour the Hon. Emily Bourke, South Australia's Assistant Minister for Autism and Assistant Minister to the Premier.
Our partnership with ASA is designed to support social inclusion and accelerate the transformation of utilities. From our Adelaide base, we will encourage neurodivergent young adults into professional spatial data services, a discipline that heavily relies on attention to detail, pattern recognition and memory retention to support image analysis and data processing.
This is an increasingly critical aspect of Enzen's transformational work in modernising Australia's gas, power and water networks, where Big Data, Geographic Information Systems and Machine Learning technologies play an integral role in shaping the sustainable utility systems of the future.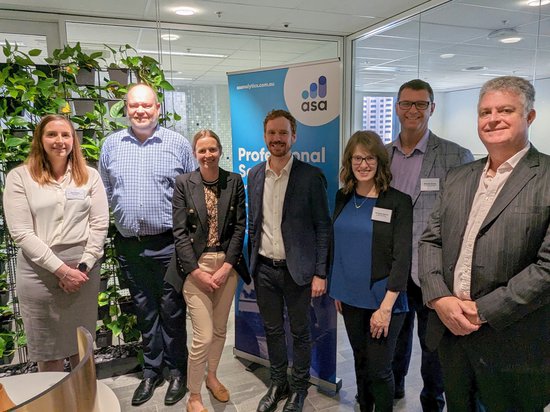 Dileep Viswanath, Deputy CEO of the Enzen Group and CEO of Enzen Australia, said: "As we continue to enable the digital utilities of the future, Enzen believes in inspiring the leaders of the future to contribute their diverse skillsets to the energy transition. Our partnership with ASA will support social inclusion, unlock value for our utilities customers and help create the smart, digital and sustainable energy networks of the future."
Geoffrey Smith, CEO of ASA, said: "Both Enzen and ASA share similar values, especially challenging convention, investing in specialist talents and inspiring the next generation to create a fairer, more sustainable world. We're looking forward to building on our success so far, accessing an untapped pool of talented and motivated people to solve Australia's skills shortages."