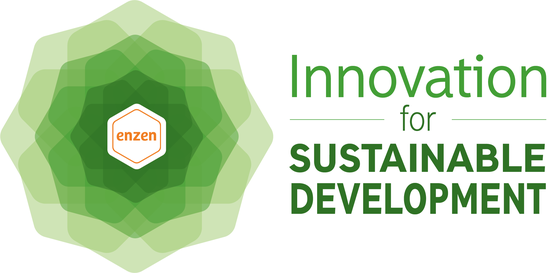 Enzen has strengthened its reputation as a global knowledge enterprise with the grand finale of its 2019 Innovation Awards in Birmingham, UK.
The Innovation for Sustainable Development programme is a worldwide open innovation competition that seeks ideas and solutions to tackle the energy, water and environmental challenges faced by our planet. The challenge culminated with a VIP awards dinner on 7 May at The Cube in Birmingham, attended by guest of honour Andy Street CBE, the Mayor of the West Midlands.
"With more than 12,000 green-tech companies now calling the region their home, Birmingham and the West Midlands is fast becoming a hotbed for innovation in tackling the world's most pressing challenges. With the talent and ideas it's attracted from around the world, it's easy to see why Enzen has built a reputation as a leading light in the water and energy sectors. I look forward to seeing how Enzen can help these projects drive real change on a local and global scale."

Andy Street CBE, Mayor of the West Midlands
Introducing the winners
Overall winners were The Leaksters from Brisbane, Australia, whose ALIVE Sensor solution is designed to help utilities reduce the amount of clean drinking water going to waste. Two of the team, Carl Buckeridge and William Smith, travelled from Australia to receive their trophy and a cheque for $11,000 USD.
Placing second was Nitro from New Delhi, India, with Shashi Ranjan collecting the runner-up prize and a cheque for $7,000 USD. The team's concept is a wearable air purification system that provides air quality data and forecasts to users.
Coming joint third were Novion from Vancouver, Canada, which designed an intelligent water monitoring system to inform managers and tenants of their water usage. Sharing the place were SEMS from Bangalore, impressing judges with a real-time satellite-based system to monitor the environment for pollution. Both teams received $2,000 USD as a prize.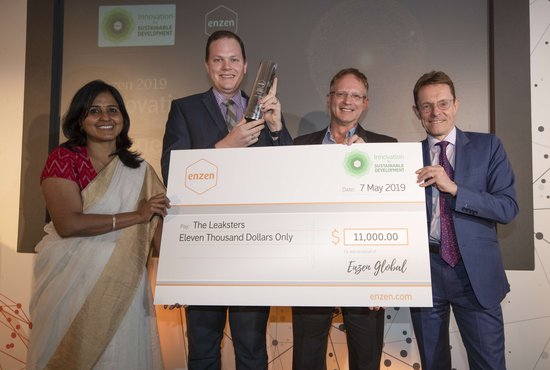 "We launched our programme to uncover innovative ideas and concepts from people who are relentlessly working to solve the energy and water challenges that exist today and those coming over the horizon. Out of all of the ideas, we believe the finalists' solutions have the potential to make a huge impact to the energy and water sector in the coming years and could transform the lives of millions of people around us. Congratulations to them all!"

Kutty Prabakaran, Enzen Group CEO
In addition to the funding grants, Enzen's team of experts will now mentor the winners to drive positive, sustainable change in the water and energy sectors.