Enzen has been hailed as a global success story by business leaders in its UK home town, after winning 'Large Business of the Year' at the 2020 Solihull Chamber of Commerce Awards.
The award is Enzen's second win of 2020, following on from being named 'Business of the Year' at the Birmingham Signature Awards in February. During the online awards ceremony, judges praised our flair for innovation, exceptional growth and increasing global presence in the utilities industry.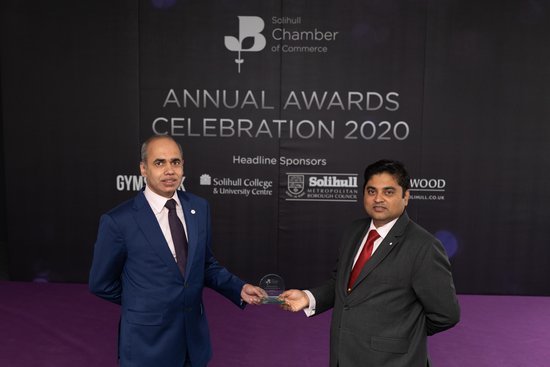 They were especially impressed with how Enzen has expanded in the 14 years since we were founded in the UK in Solihull, and commended us for playing our part in raising the profile of the community and the wider Birmingham area as a dynamic and thriving hub for international business.
Both this year's award successes demonstrate how we're becoming highly esteemed in the UK's second city, and viewed as influencers and innovators who are driving positive change and unlocking value in our industry. We look forward to building on this achievement by continuing to deliver a positive impact for customers and communities around the world.
You can watch the event again here and see pictures from the evening too.