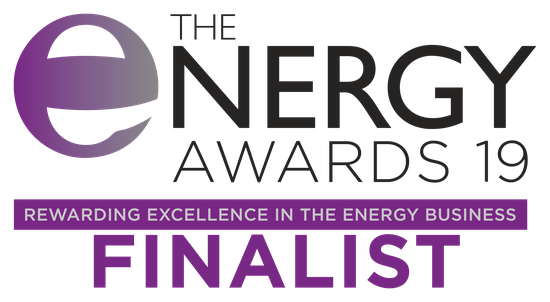 Enzen has been nominated for innovation excellence alongside our customer UK Power Networks at The Energy Awards 2019, a flagship industry celebration taking place in London this November.
We've been shortlisted in the Innovation of the Year: Processes category for our work in developing a cutting-edge Aerial Asset Inspection solution for underground shafts and tunnels, trialled last year at two UK Power Networks sites in London.
The project was led by UK Power Networks' Capital Programme division and the ED1SON Alliance, a group of infrastructure contractors which UK Power Networks has set up to manage its construction projects.
The solution is designed to provide a safe and cost-effective alternative to the time-consuming process of manual underground inspection. The new concept saw Enzen deploy lightweight drones in the sites' shafts and tunnels, operated by trained drone pilots. The drones inspected the assets and gathered an all-inclusive view of their condition through a combination of quantitative and qualitative data.
The solution means UK Power Networks now has a digital asset management solution they can use to capture quality data more reliably and quickly, centralise their inspection data and improve asset performance.
The awards take place on November 21st at the London Hilton on Park Lane. The full awards short-list is published here. Congratulations to everyone involved in the project and we wish you every success on the evening!