Enzen's innovative e-bike collaboration with specialist mobility partner Ride On is making the US city of Miami a smarter and more sustainable place for its citizens.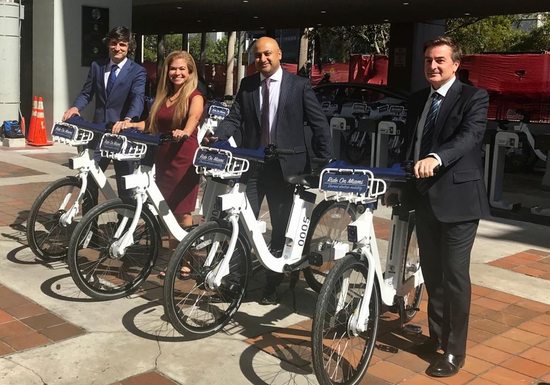 The partnership has successfully completed the first roll-out of a new e-bike solution for commuters in the Florida city, with a total of 200 Ride On e-bikes and 400 Ride On docking stations now operational across 23 sites.

The outcome will be a smarter transport solution that helps reduce carbon emissions, ease traffic congestion, improve the safety and health of commuters and provide good value to the municipal authority.

The solution is being trialled by municipal employees only for a limited time period before the official launch to the wider public, planned for February 2020.

While Ride On provide the technology and equipment, Enzen's role is to work with municipal authorities to provide programme structuring, storage systems management, end-to-end systems integration and operations management excellence.

The Miami launch will also give Enzen and Ride On a strong foundation on which to export a similar solution to cities worldwide.
You can read more about our partner Ride On here.