Two of Enzen's global senior leaders have been included in a prestigious list of Asia's most inspiring figures in the clean energy sector.
Dr. Shweta Tripathi, Global Head of Enzen's Knowledge Studio, and Dr. Uma Rajarathnam, Global Head of Enzen's Applied Research and Collaboration team, have appeared in Solar Quarter magazine's roll call of 'Asia's Most Influential Women in Renewable Energy'.
The list celebrates those inspirational female figures across the continent who are using their knowledge and expertise to influence the clean energy industry and drive positive change in policymaking. By showcasing the success stories of figures like Shweta and Uma, the list also aims to help close the gender gap in the renewable energy sector and beyond.
Read more about the achievements of Shweta and Uma below.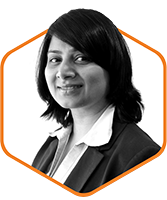 Dr Shweta Tripathi
As Global Head of Knowledge at Enzen Group, Shweta is responsible for strategic growth into new markets, services and innovation. She has more than 19 years' experience in clean energy and water as a business leader, strategist, researcher and solution architect, and has worked with utilities, academia, government agencies, the World Bank and NGOs around the world.
Her achievements include the direction and delivery of wind-solar hybrid, nano and micro-grid projects in unconnected remote habitats, plus pioneering the use of aerial and underwater robotics for solar farms and floating solar installations.
Shweta is a recipient of the UK Foreign Office's Chevening Gurukul Fellowship, the FQRNT Fellowship from the Ministry of Education and Science in Quebec and the DAAD Fellowship from the German Academic Exchange Service.
She is an alumnus of the Department of Politics and International Relations at Oxford University and the Department of Chemical Engineering at McGill University in Canada.
Shweta holds a PhD in Civil and Environmental Engineering from Lehigh University, USA. She has two Master's degrees – one in Environmental Engineering and Management from the IIT Kanpur/Karlsruhe Institute of Technology, and another in Life Sciences from Kanpur University.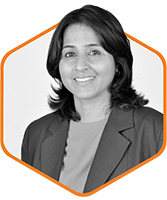 Dr. Uma Rajarathnam
As Global Head of Enzen's Applied Research and Collaboration team, Uma is responsible for the technical direction and delivery of complex, multi-disciplinary projects in the fields of energy efficiency and renewables.
She has more than 30 years' experience in clean energy and the environment, and has collaborated with the UN Framework Convention on Climate Change, the World Health Organisation, the World Bank and the United States Environmental Protection Agency.
Uma has led the design and implementation of solar pump-sets for marginalised farmers, the decentralisation of electricity for 68 villages in Karnataka, India, and has introduced innovative technology to reduce renewable energy curtailment.
She's been awarded the Fulbright Indo-American Environment Leadership Programme Fellowship and the Chevening Rolls-Royce Fellowship. In 2007, the UN International Panel for Climate Change, in which Uma was closely involved, won the Nobel Peace Prize.
Uma has published more than 30 papers and holds a Master's in Environmental Science, a Doctorate from the Centre for Energy Studies at IIT in Delhi, and is an alumnus of the Stanford Graduate School of Business in the USA and Saïd Business School in the UK.