What does it mean to be an outstanding leader in today's utilities industry? And how can we nurture the inspirational leaders of tomorrow? Enzen Australia spoke to Ben Wilson, CEO of AGIG, to hear his perspective on these crucial issues.
To see the video in full scroll to the bottom of this page.
When you're running one of Australia's largest energy infrastructure businesses, the ability to influence and inspire sustainable change in your organisation is vital to long-term success.
It's also a people-focused skill close to the heart of Ben Wilson, CEO of Australian Gas Infrastructure Group (AGIG). In the first of Enzen Australia's Leadership Insights Series – interviews with respected senior executives in the utilities sector – Ben shared his insights on the topic and offered Enzenites advice on how to challenge themselves professionally and seek continual improvement in their own careers.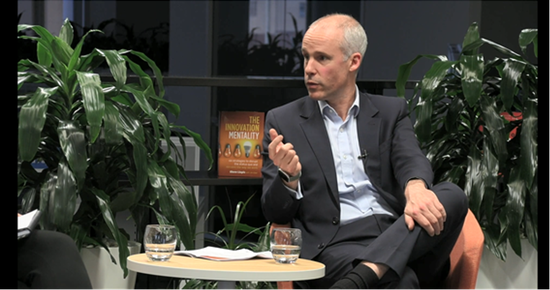 A former utilities investment banker, Ben has run AGIG for the past six years and is one of the energy industry's most influential people. Currently Chair of Energy Networks Australia, he is also a Member of the Ministerial Advisory Panel for the Federal Government's Technology Investment Roadmap.
Under Ben's stewardship at AGIG are more than 350 employees, 34,600km of distribution networks, 4,400km of gas transmission pipelines, 60 petajoules of gas storage capacity and more than two million customers across every mainland Australian state.
The company's portfolio is still growing, with its latest flagship project being the construction of Australia's largest renewable gas production facility, Hydrogen Park South Australia, in Adelaide.
Focus on the fundamentals
When responsible for such a huge, complex organisation, especially in a sector experiencing unprecedented transformation due to decarbonisation, decentralisation and digitalisation, how does a leader stay connected and inspire his colleagues to embrace change?
Drawing on a distinguished career in Europe and Asia-Pacific, Ben discussed this issue in detail, touching on his personal leadership style and values. He also offered advice to aspiring executives on the cross-cultural challenges of leading in different geographies.
However, while the style might change to suit the context, the fundamentals of strong leadership will always remain the same. These come down to three things, according to Ben – people, delivery and judgment.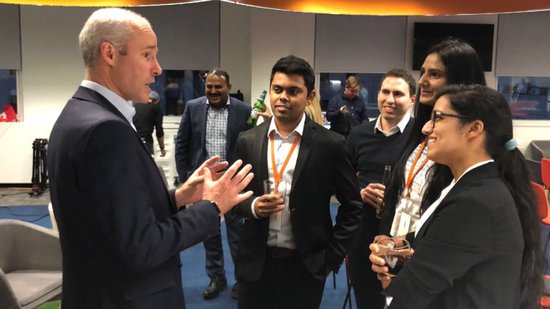 Stay connected – and set the standard
Ben is a passionate believer in learning from people and seeing a variety of perspectives, so devotes 80% of his time to building relationships with key stakeholders inside and outside his organisation. The art of leadership, he says, is about staying connected to each other and not reverting to an individualistic mentality, especially important in times of crisis.
While leadership is predominantly about people, you still have to focus on delivery. The proverbial buck stops with you, so taking responsibility and managing expectations throughout the delivery process is part and parcel of the role.
Finally, the judgements you make as a leader set the standard for others to follow. If you're faced with difficult situations, it's important to get a range of opinions and experiences to help guide you. Modelling good behaviour is essential, especially when it comes to work-life balance and wellbeing. Ben was quick to credit staying in shape both physically and mentally as one of the reasons behind his own success.
As our industry faces many challenges – growing customer expectation, complex regulatory demands, new technologies and net zero targets – the ability to empower and inspire people will be the biggest determinant of our collective success.
Ben's wisdom is an invaluable reminder to us all that in the face of change, staying true to the timeless principles of being a good leader is the essence of building a healthy workforce – and a high-performing organisation which thrives long into the future.
To watch the full video, fill in the form below: