Enzen UK responds to the Government's net-zero 2050 target
As the UK Government sets a legally-binding target of net-zero emissions by 2050, Manish Jamthe, CEO of Enzen UK, explains how greater collaboration, innovation and application will help turn this ambition into a reality.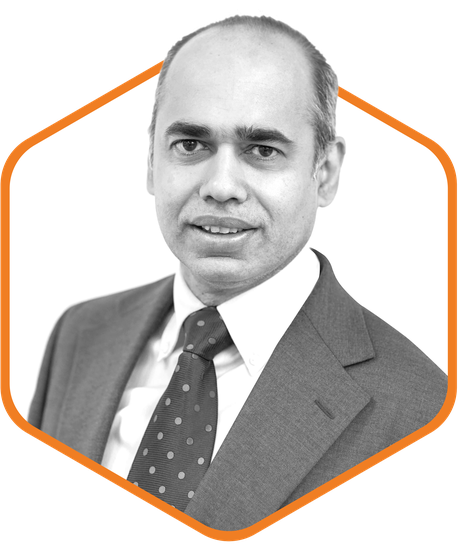 "We very much welcome the Government's announcement of a law to cut greenhouse gas emissions in the UK to net zero by 2050.
"The global climate crisis is the single biggest challenge facing humanity and requires a courageous, imaginative response from all nations. So it's with a sense of pride we see our country leading the way in setting itself this ambitious but necessary target.

"Our purpose at Enzen is to make energy and water sustainable, accessible and affordable for all, so the fight against the climate crisis is in the DNA of our business. Although the energy sector cannot meet the net-zero challenge on its own, it does bear a significant responsibility in the drive towards increased decarbonisation.

The right framework
"If we're going to succeed, then collaboration and innovation will be crucial. We must come together collectively as an industry to embrace new ways of thinking, share knowledge and use this to apply, learn and develop enterprising new solutions and collaborate with those outside our traditional sector sphere.

"If you look at the energy industry and the changes that have been made, even since 2014, the transition required to meet the target is well underway. The Government now needs to support this proposed legislation with the right framework and regulation. This includes a better model to increase the energy efficiency of our current homes, businesses and house builders. Above all, we need a plan for heat when demand for fossil fuels is at its highest.

Open to learning
"What's needed now is a bold step change in how we foster and develop innovation and deliver transformation, all the while ensuring we minimise the impact on vulnerable customers within the system. Part of this is being open to learning from the new technology and practices of other industries. We also need to attract the brightest new talent and ideas to our sector.

"The UK Government has shown strong leadership over this issue, so our sector must show leadership too. There's a huge opportunity to drive positive change that will transform the future of our planet. As a global knowledge enterprise with innovation at its core, Enzen stands ready to play its part."