Enzen Spain's Alexandra de Marichalar has demonstrated our blue economy expertise to an international audience, after giving a talk on Floating Offshore Wind in London.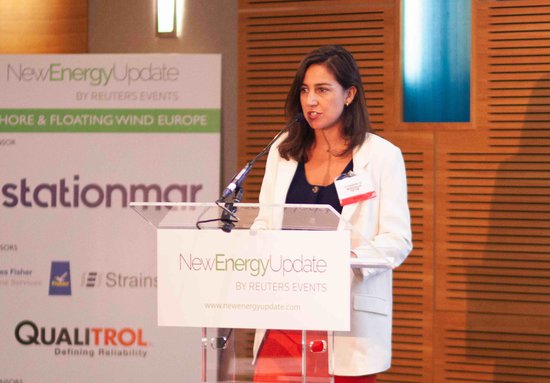 Alexandra, Senior Manager for Energy Advisory, was a guest speaker at the Annual Offshore and Floating Wind Europe 2019 conference in Canary Wharf, attended by more than 200 leaders from the industry's biggest global operators.

During her presentation, she shared insights from our Floating Offshore Wind (FOW) project in the Canary Islands, where we're in the preliminary stages of helping deliver energy efficiency and cost savings for a desalination plant.
The talk was an excellent opportunity for us to demonstrate our knowledge of FOW challenges and solutions within an island system, and show how it's a cost-effective alternative to fossil fuel power generation.