The talent and dedication of Enzenites around the world were celebrated at a UK business awards event, where we were honoured for our transformative work in the net zero space.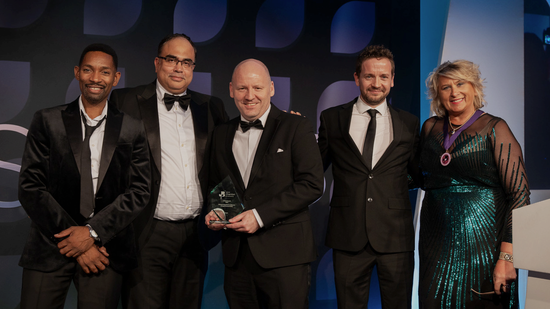 Enzen was named winner of the Excellence in Change and Sustainability category at the Solihull Chamber of Commerce Awards, which celebrated outstanding business achievements in the community that's home to our corporate headquarters.
Judges paid tribute to our impressive series of net zero innovations across Australia, India, Spain, Portugal, Turkey and the UK over the last 18 months. They also praised our commitment to inspiring the community's next generation with our Mission: Sustainability schools programme in the UK.
Enzen was founded at Blythe Valley Park in Solihull in 2006. From there we've achieved international growth in six continents, establishing ourselves as a global energy and water influencer that's focused on using knowledge and creativity to build a more sustainable world.
This latest recognition from our home in the UK is a testament to the hard work and creativity of Enzenites around the globe. It comes at a time when there is increased focus and requirement for sustainable solutions around the world in response to climate change and the net zero transition.
To learn more about our net zero innovations, contact uk.enquiry@enzen.com.