Enzen's knowledge, innovation and passion for creating the utility networks of the future will be honoured at a leading UK energy industry awards in May.
The 2022 Energy Innovation Awards celebrate those UK utility specialists which are championing creativity and transformation as the energy sector drives towards net zero.
In a sign of our growing influence as an industry innovator, Enzen is proud to be a finalist in four categories at the event. Our nominated projects are listed below and all demonstrate our creativity and commitment to sustainability and excellence within utilities.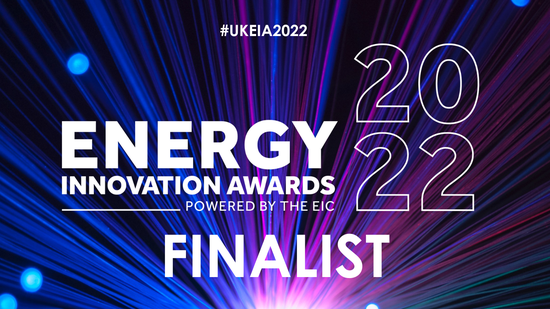 Best Innovation – Electricity
As part of our vision to make the UK's electricity grids more affordable and sustainable, our Aerial Asset Inspection Solution is an end-to-end innovation that lowers costs, improves safety and enhances asset performance.
Customer Focus
During the height of the Covid-19 lockdown in Spring 2020, Enzen's utilities knowledge and dedication to service excellence enabled a major UK electricity network to achieve record customer satisfaction performance.
Net Zero Impact Award
Through our focused innovation in the areas of decarbonisation, digitalisation and decentralisation, Enzen is empowering its utility customers and wider society to transition to a net zero world.
Social Impact
Our Mission: Sustainability programme is an innovative, cost-effective way to apply cutting-edge industry knowledge in school classrooms and inspire pupils to pursue careers in science, technology, engineering and maths.
The 2022 Energy Innovation Awards take place in Liverpool on May 5th and you can learn more about the event here. Congratulations to all other finalists and we look forward to celebrating the best and brightest talent in the UK energy industry together.