Our world is facing one of its biggest challenges in living memory. The Covid-19 pandemic is testing governments, organisations, businesses and people across the globe, as we adapt to new ways of working, communicating and living together in a time of huge uncertainty.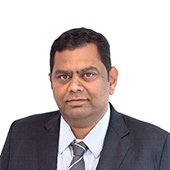 Enzen is stepping up to this challenge. We've implemented a six-point plan across our global organisation to ensure that our two biggest priorities – our customers and our people – have the support they need to succeed during this time of crisis.
Continuity. Enzen prides itself on providing all its customers with an excellent service – even in the most difficult of environments. Our leadership team is supporting our managers and teams in all our geographies to ensure the highest standard of service continues, enabled by robust new continuity measures specific to COVID-19.
Communication. Our leadership team is communicating daily with representatives from all areas of our organisation. Meeting by video conference, we systematically review Enzen's activity across all our operational and customer sites, listening to customers' changing needs and looking for new opportunities to make a difference.
Capability. With the majority of our employees now in some form of lockdown, we've adapted our systems and processes to ensure everyone has the right tools and resources. This includes launching two new microsites dedicated to remote working and staying safe, plus maximising the potential of our digital platforms.
Care. This is an anxious and uncertain time for us all. Through our People and Culture teams, we're monitoring every employee's physical and mental health on a daily basis. No one should feel alone at this time, and it's now more essential than ever our people feel part of the Enzen community. We are sticking together as one team.
Confidence. Our company has a wealth of knowledge, passion and commitment for what we do. While we approach this pandemic with the utmost seriousness, we will not allow ourselves to be intimidated or diminished by it. How organisations respond to difficult circumstances like these is a measure of their quality and resilience – and Enzen stands ready to be tested.
Creativity. In times of crisis, there are opportunities to learn. As we support our customers and employees to overcome the threat of COVID-19, Enzen is already looking at ways we can learn from this experience and channel our innovative spirit. What knowledge has this given us? What does this mean for the future of our industry? And how can we apply these insights creatively for the good of our customers?
More than anything, the COVID-19 pandemic has demonstrated how interdependent we are as a single global community. If we are to emerge from this experience stronger as a species, we must do so through a huge collective effort based on determination, ingenuity and compassion. These are the qualities that will inspire the Enzen Group in the weeks and months ahead.
My thoughts and best wishes are with you, your families and friends as we face, and overcome, this challenge together.
Kutty Prabakaran
Enzen Group CEO