The water industry is faced with significant challenges globally and domestically, from rising populations, changing consumption patterns and climate change to improving the customer experience, driving innovation and reducing leaks and waste.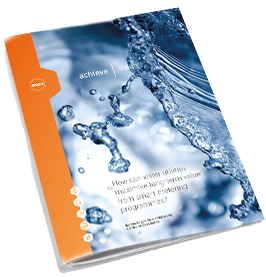 How can the latest developments in smart metering address this challenge? What do water utilities need to consider to ensure maximum long-term value from such an investment? And how can this innovation facilitate the smart water networks of the future?
In our latest white paper, the Enzen Smart Networks Centre of Excellence explain how any smart water metering implementation needs to be part of a wider holistic strategy which anticipates how water utilities will function in future. Such a strategy will empower utilities to take the next step in their transformational journey, reinventing themselves as 'smart utilities' capable of delivering superior, more sustainable performance for end consumers.