The Covid-19 pandemic is changing how the world operates and significantly impacting Indian businesses as lockdowns and social distancing become the new normal.
Our Chief Evangelist Harsha Anand explains why this creates a significant opportunity to introduce innovative new business models.
The main challenge facing the power sector during the pandemic is keeping the lights on for citizens, both from an operational and financial perspective. Facing severe manpower crunches, and unexpected changes in demand, utilities are finding it difficult to continue with business as usual.
With a large proportion of people working from home and many industries shutting down, there has been a sizeable decrease in power demand, which is in turn impacting the sector's revenues. Widespread lockdowns mean labour-intensive processes like collections and maintenance activities are also being significantly hampered.
To bring the power sector back on track, utility leaders need to consider the long-term impact of the Covid-19 pandemic and introduce measures that increase resilience in power systems. These should in turn optimise performance, improve employee safety, increase customer satisfaction and maximise revenue and profit.
Building resilience through data
While the Indian power sector uses technology for some of its operations, it's still highly dependent on people to function smoothly. The pandemic has shown how organisations need to be ready for manpower shortages and look for alternative solutions in the absence of highly trained specialists. They must also be prepared to deal with the potential health issues of front-line maintenance workers who cannot follow social distancing norms.
Bolder use of technology offers a solution to these challenges. The advancement of emerging technologies like the Internet of Things, Artificial Intelligence and Machine Learning now has the potential to create huge amounts of insightful data, which can help utilities achieve situational awareness, better decision-making and superior forecasting in times of crisis.
Power utilities can leverage these developments in data analytics to predict systems breakdowns, identify vulnerabilities and support those who may be impacted. Similarly, utilities can also use data modelling tools to analyse the health, locations and skills of their workforces, optimising their workforces in real-time while safeguarding personnel.
For example, optimisation algorithms based on the potential susceptibility of assets, the customers affected by them, and the proximity of workers to essential services like hospitals and pharmacies will all drive faster decision-making when it comes to deploying people. Both deterministic and stochastic models which use these algorithms can forecast and predict unplanned events, helping power utilities to manage their operations better. Such models can also help prioritise investments through asset risk indices.
This is a good example of how data – by transforming utilities' understanding from hindsight to insight to foresight – will become the primary enabler of efficiency and effectiveness in the power sector in the near future.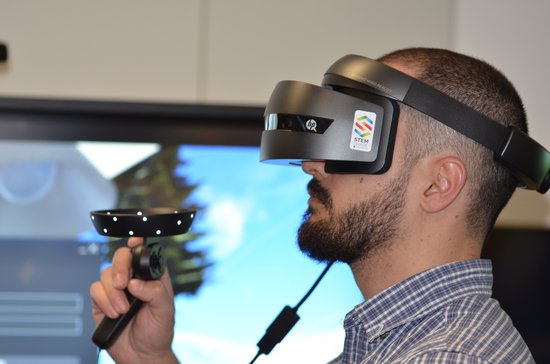 Smart technologies
Thanks to the availability of sensors and smart meters, plus tools that integrate them into a unified system, utilities have the power to manage their assets remotely to a greater extent than ever before. When combined with online billing and collection systems, such smart technologies – and the metering big data they create – can also help utilities capture revenue and reduce their dependence on teams going door to door.
Meanwhile, new visualisation tools like Augmented Reality (AR) and Virtual Reality (VR) provide a clearer three-dimensional picture of assets remotely too, empowering more of the workforce to have greater visibility of the grid.
These smart technologies can run thousands of scenarios, including emergency scenarios like pandemics, meaning networks can be specifically designed and planned to be resilient in such circumstances.
The overall outcome is a more resilient and intelligent system with less dependence on human intervention. In addition, such solutions also enable and develop people. Through the use of AR and VR, utilities can create the experience of onsite training from even remote locations, while at the same time ensuring a safe environment. This helps with cross-leveraging and training talent from outside the utility sector (eg, plumbers, electricians), ensuring a quicker, more agile response to changing manpower needs.
Superior customer experience
Going forward, delivering an improved customer experience will become a key factor in the success of the power sector. Conversational Artificial Intelligence (AI) and chatbots ensure on-demand customer service 24 hours a day, seven days a week. Already a success in other industries, this interactive mode of communication can inform customers and solve simple problems in a cost-effective way, reducing utilities' reliance on large call centre teams, shortening call waiting times and improving customer satisfaction scores.
Another factor to consider will be the major reforms coming soon in the global power sector, such as peer-to-peer trading, time-of-use tariffs and asset-centric business models that replace the current customer-centric models. 'Prosumers' will be able to buy and sell electricity from and to multiple providers within the Indian power sector, further changing the dynamic of the customer experience.
Bold new solutions
While in the short-term manpower will continue to be a critical part of the equation for the power sector, the Covid-19 pandemic has taught us that alternatives now need to be put in place. Sudden and unexpected shortages of skilled and trained labour are now a real risk to the industry, and utilities would do well to step back and envisage bold new solutions to the challenges this presents.
By learning from other industries and investing in new technologies, the Indian power sector can develop the tools and models needed to improve their system resilience dramatically and deliver leaner asset management. Such solutions will make a huge progressive contribution to the wider industry, and ensure it's better equipped to withstand future challenges and emerge from them stronger than before.
This article was published in the May 2020 issue of Energetica India magazine. (Page 42)