The National Narrowband Network Co (NNNCo), an Enzen group company, has won an important contract with the Western Australian government to showcase the possibilities of IoT in agriculture.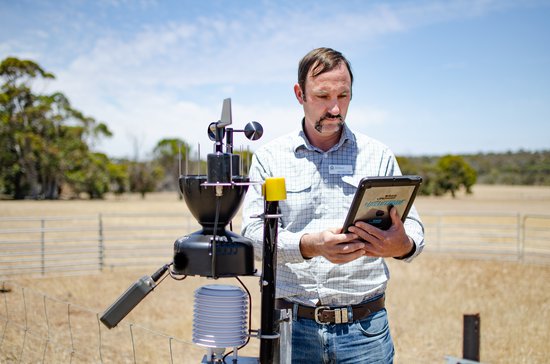 The IoT network specialist, which began its partnership with Enzen in the summer of 2019, will be installing and maintaining a LoRaWAN network and IoT sensors at two research facilities run by the Western Australian Department of Primary Industries and Regional Development (DPIRD).
The IoT solutions at the Katanning and Merredin sites will cover sheep tracking, grain level sensing, grain silo temperature and humidity, fuel and water tank levels, gate opening and closing, soil moisture, worker safety trackers, weather stations, water flow and irrigation control.
Rob Zagarella, NNNCo Founder and CEO, said: "The project is designed to remove cost and risk and enable farmers to more easily access the latest technology for their operations.
"Providing connectivity through our open carrier-grade LoRaWAN network and N2N-DL data platform gives DPIRD, and in turn farmers, access to a global ecosystem of IoT devices and solutions. This open system has the potential to accelerate adoption of IoT in Australian agriculture for the benefit of the whole industry."
To learn more about the new projects and NNNCo's services and solutions, click here.