With India already a powerhouse for two-wheeler automobile manufacturing, how can the country replicate the same for micromobility? Enzen's Girish Shivakumar, an expert knowledge practitioner in e-mobility, explains how leadership, innovation and policy change can unlock opportunity in this emerging US $200 billion market [1].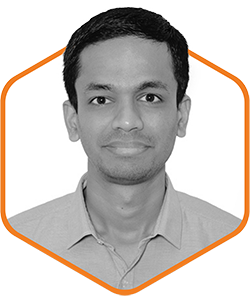 The global pandemic has seen a surge in cycling and micromobility, as the shutdown of public transit systems pushed people towards bicycles, electric bikes, electric scooters and low-speed electric mopeds. China, the global leader in manufacturing such vehicles, is struggling to meet additional export demand and lead times are now currently about a year.
Demand for micromobility is not likely to decline in the post-pandemic world, with production expected to rise to around 100 million vehicles a year as early as 2022 [2]. Micromobility vehicles are soon going to be among the top mass-manufactured devices in the world, competing with traditional automobile manufacturers in terms of production volumes.
Growth opportunity
Micromobility vehicles are primarily used for short commutes in the first and last mile. They tend to have a short lifespan and need to be replaced after one to three years, especially the ones used for shared micromobility services. It's a trend similar to that of consumer electronics devices, which deliver continual year-on-year market growth fueled by new and replacement purchases.
This presents an opportunity for manufacturers, especially in India. As the second largest manufacturer of bicycles in the world after China, the country already produces around 20 million finished bicycles annually, exporting about 10% of production. These are mostly manufactured by 4,000 micro, small and medium enterprises based around Ludhiana, which together employ nearly one million people [3].
Accelerating innovation
Furthermore, India has transformed into a powerhouse for two-wheeler automobile manufacturing generally, with more than 80% of the total produced vehicles in India being two-wheelers like motorbikes [4].
The exponential growth of the top three Original Equipment Manufacturers (OEMs) in this area – Hero MotoCorp, TVS and Bajaj – is a success story in itself. Thanks to ending their partnerships with foreign OEMs and increasing their spending on R&D, these firms epitomise the self-reliant spirit, or what Prime Minister Narendra Modi calls Atmanirbhar Bharat.
This emerging trend of R&D investment is being replicated by leading brands in the manufacturing of bicycles too. In the last few years, many of these firms have increased their focus on upgrading technology and building capacity across the value chain.
Already a big player in cycles, Hero Group has forayed into electric bicycles with a new brand Hero Lectro and positioned itself as an end-to-end global e-bike supplier after a slew of global acquisitions. Meanwhile, Bajaj has invested in shared micromobility company Yulu.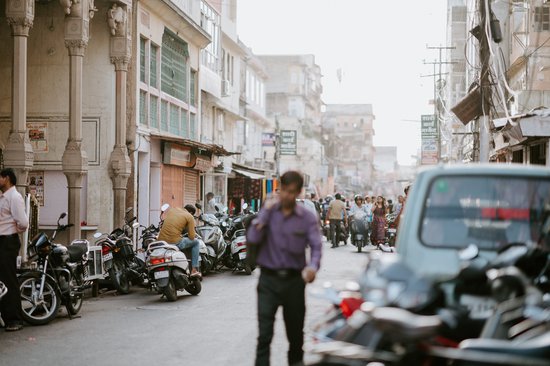 Closing the gap
There is still some distance to go before India can achieve its potential in the sector. The country doesn't have an ecosystem to manufacture the urban electric scooter, and relies on imports for special components like derailleurs, multi-speed gear mechanisms, spokes, cassettes, hubs and bottom bracket shells for top-end and electric bicycles.
Such elements are critical to the micromobility industry, which is why tier one auto manufacturers like Bosch and Valeo have set up dedicated, separate production lines for these components.
From a sustainability perspective, India also needs to make advancements in the recycling and repurposing of micromobility vehicles, including the recovery of metals from their batteries, the most expensive component. The fact that India is setting its sights on the creation of gigafactories to manufacture advanced batteries is a welcome move.
Production-friendly policy
To further ramp up supply chain production in India – and create a more complete micromobility ecosystem – government policy also needs to be tweaked.
The high import duty on cycles and parts has enabled an ecosystem for indigenous production. However, policy gaps like the agreement on the South Asia Free Trade Area mean it's currently preferable to route huge numbers of Chinese products via Sri Lanka and Bangladesh, where the import duty on bicycles to India is zero.
A tweak to this policy will enable India, Bangladesh and Sri Lanka to be more self-reliant and take advantage of each other's manufacturing capability and create an end-to-end regional manufacturing cluster with a focus on exports to outside of Asia. In fact, the top bicycle manufacturers from India have units in these countries already.
India has already found a niche in becoming a leader in bicycle production and has the opportunity to build similar large assembly lines for micromobility manufacturing. If it does, the country can consolidate its position as a leader in the manufacturing of two-wheelers in all categories.
Sources
[1] Goldman Sachs markets estimate, including shared micromobility
[2] Market database from multiple regional sources
[3] 'Development and adoption of appropriate technologies for enhancing productivity in the Indian bicycle and bicycle parts sector', UNIDO 2019
[4] Society of Indian Automobile Manufacturers data
About the author
Girish is a clean tech evangelist and expert knowledge practitioner in the areas of solar power, energy storage and electric mobility. Passionate about leaving the world a better place for future generations, he is focused on using innovation and collaboration to create a zero-carbon economy for all. A Chevening scholar and Master's graduate from the University of Cambridge, Girish was recognised as an Economic Times Young Leader in 2019. Connect with Girish on LinkedIn here.