Mastering the art of change and being data-driven is critical to achieving competitive advantage, says Enzen Australia's Puneet Sachdev. Our change management specialist explains why the RISE influence model is essential for organisations looking to take their employees with them in today's VUCA (Volatile, Uncertain, Complex, Ambiguous) business world.
"Think how hard physics would be if particles could think," said Murray Gell-Mann, the late Nobel Prize-winning physicist. His insight nicely captures the complexity of dealing with the human side of organisational change, where successfully responding to unpredictable outside forces depends on a balanced and nuanced approach to motivating people.
According to Gartner, a typical organisation has run five major change programmes in the last five years, and 75% of them will be increasing the types of change initiatives over the next three years. Unfortunately, up to 70% of change initiatives don't deliver the desired business outcomes, with 72% of the burden of failure attributed to the 'people' dimensions of organisational change.
A question of influence
Engaging people with transformation is a continuous challenge for business leaders. This applies whether you're a CEO of a 3,000-person energy company which is reinventing its business model, a change leader embedding an ERP solution in a 900-people organisation, or a people and culture leader driving the transition to agile working practices in a 400-person software-as-a-service business.
Everything hinges on influencing employee mindsets and behaviours, which are themselves shaped considerably by the work environment. The answer therefore lies in adopting a well-rounded and multi-faceted approach that's adaptable to a variety of situations, objectives and organisational sizes.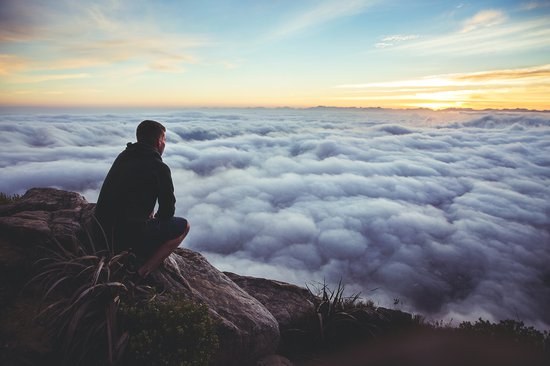 One such solution is the RISE influence model, named after its four steps of Role Modelling, Inspirational Storytelling, Systems and Processes and Expertize Uplift. Together these provide a comprehensive roadmap for positively influencing the thinking and actions of employees:
1. Role Modelling
"When leaders speak or act, they are speaking into an extraordinary amplification system," said Niall FitzGerald, former CEO of Unilever. "The slightest gesture you make is picked up on by everybody in that system and, by and large, acted upon."
When senior leaders work in tandem and strongly role model behaviours, the chances of success are 2.6 times greater. Role modelling shouldn't be restricted to senior people though. Identify key influencers and enlist them to be part of the organisational change story. Creating this kind of social proof is a powerful way to build the trust you seek.
2. Inspirational Storytelling
An oft-mistaken assumption by change leaders is that what's clear to them is bound to be clear to everyone else. As a result, the effort to communicate clearly and rigorously is neglected. Similarly, what motivates the change leader may not necessarily motivate others. Anyone leading a change initiative must take the time to think through their 'storyline' ie. what makes the journey worth undertaking and how that relates to each individual making a contribution.
3. Systems and Processes
The folly of continuing to have systems and rewards for A while hoping for B is all too common. Behavioural scientists have argued human behaviour is largely a reaction to stimuli. When the stimuli changes, so does the behaviour. Systems and processes need to be amended, or new ones introduced, to influence desired mindsets and behaviour. Consider how you can alter rewards, structures, processes, tools and technology to achieve the outcomes you're looking for.
4. Expertize Uplift
The more competent employees feel in a new task, the more likely they are to execute it. In fact, research shows that change efforts which invest in upskilling employees are 2.4 times more likely to succeed. Be sure to address this with the often-validated 70:20:10 learning formula ie. 70% of learning is on the job, 20% is done by interactions like mentoring and 10% through formal learning in classrooms or on-demand learning.
It takes all four...
The sequencing of the four RISE elements doesn't matter – what does matter is that all four must be present for maximum effect. The science of organisational change may be vastly different from the particle physics explored by Murray Gell-Man, but a similar combination of method, analysis, rigour and imagination are all integral to mastering the complex laws of human behaviour.
Sources
About the author
Puneet Sachdev is an experienced Enzen knowledge practitioner specialising in enabling large-scale organisational change. He has worked across Asia, Europe, North America and Australia, helping clients to create agile high-performing organisations through digitalisation, people and culture best practices and executive coaching. Puneet has an MBA from the University of Edinburgh and has studied leadership at the Massachusetts Institute of Technology. To read Puneet's article in full, visit LinkedIn: https://www.linkedin.com/pulse/mastering-art-rapid-change-enablement-using-model-shift-sachdev/