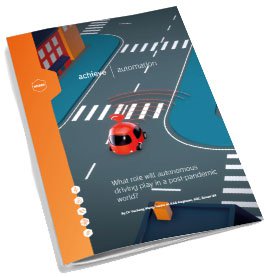 The disruption caused by the Covid-19 pandemic may change forever the way we travel, work, deliver and shop.
Will all these changes accelerate the development, innovation and deployment of autonomous driving, and by doing so build a faster, cheaper and greener transportation and logistics system?
In this white paper, Dr. Yuchang Wang from Enzen's Applied Research and Collaboration team in the UK examines how self-driving can help shape the post-pandemic world. While the mobility and logistic sectors have been significantly impacted by coronavirus, there has never been a better time for innovators to seize opportunities in this area.
To download the white paper fill in the form below: