As utilities embark on a period of profound transformation in response to decarbonisation, decentralisation and digitalisation, how can leaders best prepare their employees? Puneet Sachdev, change management specialist at Enzen Australia, explores the best practice tools available to address this all-important human factor.
Irrespective of the size and scale of any organisation, encouraging, implementing and managing transformation is a continuous challenge for business leaders. In 2020, global HR transformation specialists Unleash published a report on 18 months of research across more than 1,000 global organisations with combined HR technology budgets of over $4 billion [1].
The statistics within the report were sobering. 84% of respondents said their HR transformation projects were unsuccessful, indicating that organisations must rethink how they mobilise their workforces in this new Covid-19 economy. Such a trend is not confined to HR technology transformation either, and are becoming the norm across digital transformation generally, whether it be enterprise asset management or enterprise mobility solutions.
According to McKinsey [2], 72% of the barriers to change are human factors, such as employee resistance to change and/or management behaviour being counter-productive and unsupportive of that change.
The evolving utilities landscape
This challenge is especially acute in utilities, as power, water and gas companies transition from traditional operating models to become digital utilities of the future. The nature of established working practices are evolving, with advanced enterprise solutions, data analysis and digital asset management tools becoming increasingly prevalent, together with all the associated new processes.
That said, utilities can transition successfully through these challenges and retain more value in their organisations by implementing best-practice change management. Through the use of robust methodology to assess their readiness, resistance and resources to influence behavioural change, utilities leaders can achieve and sustain significant competitive advantage.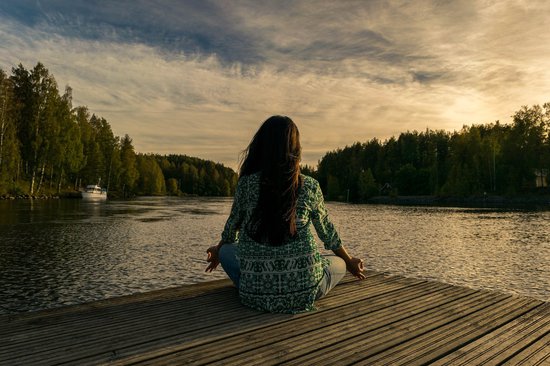 Here are three essential tools and methods:
1. Change Readiness Assessment (CRA)
"Progress is impossible without change, and those who cannot change their minds cannot change anything," said George Bernard Shaw.
Failing to assess and acknowledge the organisation's readiness is one of the biggest errors made when embarking on a major change initiative. As a result, you risk imposing change on employees who are unwilling or unable to adopt it.
Major change does not solely affect leaders in the organisation, it affects all levels. It is therefore critical to find out the viewpoints on readiness at leadership, team and individual levels within the organisation, as effective transition is dependent on all of them. A CRA is a measure of confidence, backed by data and establishes the root cause of any unrest.
2. Change Impact Assessment (CIA)
It is important to analyse and compare current and future states of the organisation. What is the likely disruption of a change project on people in different parts of the affected business? How difficult is it for people to adapt or commit to change? By identifying barriers to successful implementation, you can determine the impact and risks inherent in certain choices.
A CIA can gather insight on the extent of the impact of change, determine the approach and communication required for certain employee groups and whether training will be needed. Similarly, it will identify the barriers to change and how change agents within the organisation can be most effective.
3. The RISE Influence Model
Upon completion of the CRA and CIA, a leader will have the insights and data needed to inform decision-making. However, those assessments are obsolete if an organisation does not know how to handle unchanging behaviours.
As a result, you need a proven framework for influencing behavioural change. Transformations stand the best chance of success when they focus on the four key actions within the RISE influence model: role modelling, inspirational storytelling, systems and processes and expertise uplift, which I discussed in an earlier article.
Beware value leakage
At every stage of the implementation process, the transformation leaks value. Some initiatives may remain incomplete while others sustain good results. To maximise organisational value, we've created a customisable change management framework – ADDIS – which combines the traditional organisational change management framework with human-centred design frameworks, talent management, employee wellbeing practices, and a tech-stack for a data-driven and insights-led approach.
As our planet faces the existential challenges of climate change, a growing population and increasing demand for the life essentials of energy and water, utilities will play a fundamental role in creating a cleaner, healthier planet where our future generations can flourish.
Integral to this mission will be utilities' ability to inspire workforces and nurture their talent, knowledge and passion for making a positive difference. Successfully managing the 'human factor' is by no means a small undertaking, but the above methodologies are proven starting points for the journey to sustainable (and meaningful) organisational and cultural transformation.
If you would like discuss the content of this article in more detail, please contact Puneet at puneet.sachdev@enzen.com. An extended version of this article, in which Puneet explores the change management tools in more depth, is available here.
Sources
About the author
Puneet Sachdev is an experienced Enzen knowledge practitioner specialising in enabling large-scale organisational change. He has worked across Asia, Europe, North America and Australia, helping clients to create agile high-performing organisations through digitalisation, people and culture best practices and executive coaching. Puneet is certified in Human-Centered Design Thinking from IDEO, has an MBA from the University of Edinburgh Business School and has also studied leadership at the Massachusetts Institute of Technology.