As Turkey experiences rapid population growth, it needs larger, more resilient, state-of-the-art utility networks to keep pace with growing demand and to achieve net zero. Okan Benli, Client Director of Enzen Turkey, explains why accelerating digitalisation will unlock value for the country's utilities and drive its transition to low-carbon infrastructure.
How can Turkey best prepare for the energy transformation? As a country it faces many inherent challenges. Firstly, Turkey covers a huge geographical area. In terms of land mass, it's bigger than most European countries including France, Germany and Spain.
This presents utilities with significant difficulties in terms of asset management, operational efficiency and asset intelligence, as they seek to maintain reliable and affordable networks over huge stretches of land. Moreover, the population of Turkey is also rising, increasing by 1.06 million in 2021 and bringing the total number of citizens to more than 84.6 million [1].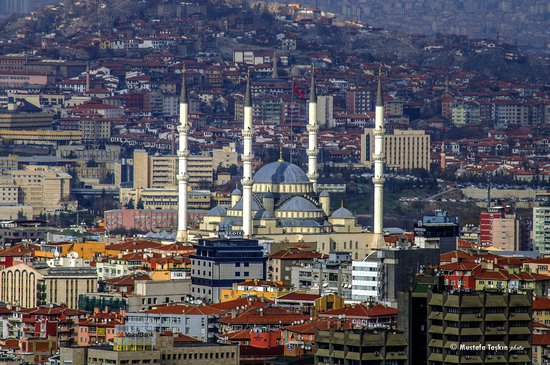 The need for greater network resilience
Despite the inevitable growing demand for life essentials this brings, the networks face major reliability issues. Water leakage is rampant in Turkey, with almost 22.3% of the water supplied to Istanbul from various sources not even reaching the grid due to leaks [2]. This is exacerbated by the regulatory pressure on the publicly-owned water sector to keep costs down.
Meanwhile, Turkey's electricity networks are hindered by poor reliability, when measured in terms of SAIDI (the System Average Interruption Duration Index) and SAIFI (the System Average Interruption Frequency Index.)
Counter-intuitively, another complication for power networks is the country's exceptional progress in renewables. According to the International Energy Agency in figures published in 2021, Turkey's renewable capacity grew by 50% over the previous five years. In 2019, Turkey had the fifth highest level of new renewable capacity additions in Europe and the 15th highest in the world.
The influx of renewables at a rapid rate means Turkey's power companies have to adjust effectively to distributed generation. Central to this will be their ability to detect and resolve faults, understand their low-voltage network, how it is impacted by the rise of low-carbon technologies and how they can achieve this visibility in a cost-effective way.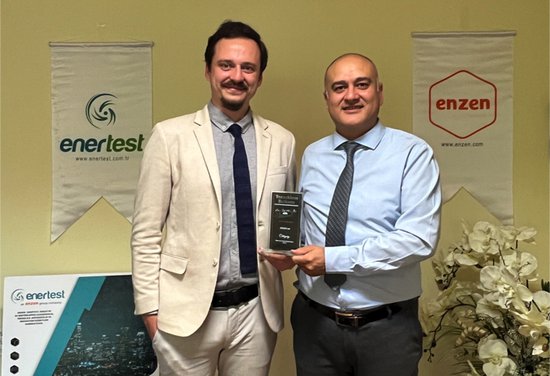 Digitalisation will drive delivery
To achieve this, the Turkish utilities sector has to embrace the full potential of data. If done effectively, the digitalisation of networks will mitigate many of the difficulties described above in distributing reliable energy and water supply.
At Enzen, we've collaborated with Turkish networks on innovative ways to achieve more accurate predictive maintenance, faster detection of fault locations and more robust and accurate grid data. One of Turkey's largest power distribution companies needed to prepare for the increasing number of clean energy sources on its network and the decarbonisation of the country's electricity grid.
Together with our group company and power sector engineering specialist Enertest, we delivered a unique low-voltage network monitoring solution based on best practice in Internet of Things (IoT), smart devices and cybersecurity. This created the foundation for more accurate data across the network, paving the way for affordable long-term asset maintenance and cleaner, more efficient power.
A similar success can be found in the water sector. In Turkey's capital Ankara, the city's water utility is faced with managing huge water stress due to reservoir levels dropping around 10% in dry season and rising temperatures caused by global warming. This is compounded by endemic water leakage owing to ageing infrastructure and inefficient methods of leak detection.
As an alternative to more expensive, time-consuming methods of inspection and treatment, Enzen deployed narrowband IoT acoustic sensors to monitor remotely for leak noises. The subsequent data was transferred to cloud-based asset management software which pinpointed the exact location of the leaks. Our pilot showed that 70.000 m3/year of water would be saved every year and 19 tonnes of carbon emissions reduced through this method.
Collaboration is critical
These are just two examples of how digitalisation can transform the performance and efficiency of networks. Both are characterised by the power of collaboration and the ability to be creative and forward-thinking in the search for solutions.
In the six years Enzen has been operating in Turkey, we've been able to achieve a growing market presence by seeking out new partners in both industry and academia. Sharing insights with thought leaders on a cross-sector basis is excellent fuel for innovation, and will be key to our strategy as we enable Turkish utilities to achieve their ambitions.
If Turkey is to transition to net zero sustainably and efficiently, the power of such collaboration and innovation needs to be accelerated. Superior forecasting and detection solutions are integral to creating the high-performing digital utilities of the future. Only by doing this will we transform Turkey's infrastructure for the better and for the long term.
Sources
[1] https://www.dailysabah.com/turkey/turkeys-population-is-now-846-million-istanbul-reverts-to-rise/news
[2] https://www.dailysabah.com/turkey/istanbul/one-fifth-of-water-supplied-to-istanbul-does-not-even-reach-grid-over-leaks-expert-body
About the author
Okan Benli is Client Director at Enzen Turkey. He focuses on developing new solutions for energy and water utilities that improve the quality, sustainability and efficiency of these life essentials for the Turkish people. He is passionate about using smart technologies and renewables to create a low-carbon world and has extensive experience of delivering innovative projects for water, gas, oil and power customers.
As well as successfully leading large programmes based on SCADA, GIS systems and energy automation, Okan has represented Turkey's Smart Grid Commission and been a guest speaker at several industry events, seminars and conferences. He has a Bachelor's degree in Electrical-Electronics Engineering and an MBA, both from the Middle East Technical University.