Our community partnership Mission: Sustainability won its second award at the 2022 Education Awards in Birmingham, UK.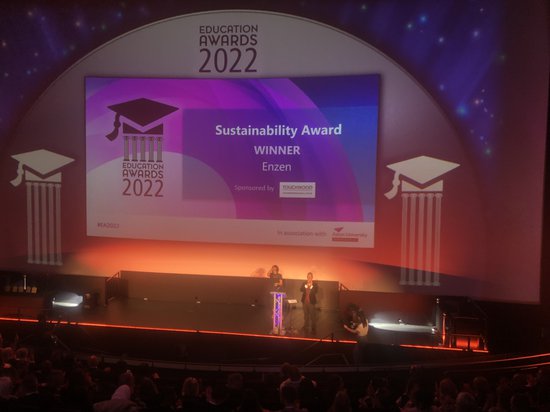 Now in its third consecutive year, Mission: Sustainability sees Enzen knowledge practitioners share their industry expertise with pupils in primary and secondary schools in the UK.
By setting pupils missions themed on real-world energy and water challenges, the programme inspires young people to pursue careers in science and engineering and demonstrates how they can use their creativity to leave a healthier planet for future generations.