The world's most prestigious energy awards has nominated Enzen as a finalist for the third consecutive year.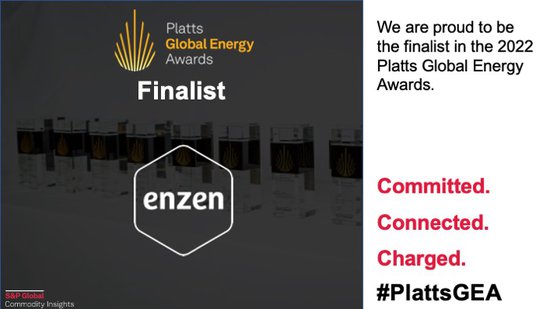 We've been shortlisted in the Energy Transition – Power category at the Platts Global Energy Awards in New York, organised by S&P.
The recognition is for our contribution to an innovative Smart Local Energy System blueprint for a major UK city. By enabling real-time trading between the city's heat, power and transport assets, the new system will ensure each service can be optimised for greater efficiency, value and affordability.
On a wider level, the system drives economic growth in the clean energy and future mobility sectors, fulfils the city's energy cost and carbon targets, and supports the UK's mission to achieve net zero by 2050.
The Platts Global Energy Awards honor organizations and individuals who are dedicated to achieving excellence and are known as the 'Oscars of the energy industry'.