The Geospatial Council of Australia's Excellence Awards celebrates the outstanding achievements of individuals and organisations that drive innovation in the geospatial science community.
Together with our partners Australian Spatial Analytics (ASA) and Energy Queensland, Enzen was named winner of the 'Technical Excellence' category at the Brisbane event. This was in recognition of an innovative data digitalisation solution which supports social inclusion and unlocks value for a major electricity network.
The awards, organised by the Geospatial Council of Australia, celebrated our successful collaboration in merging and cleansing geographic asset data from legacy systems to accelerate the digitalisation of Energy Queensland's network.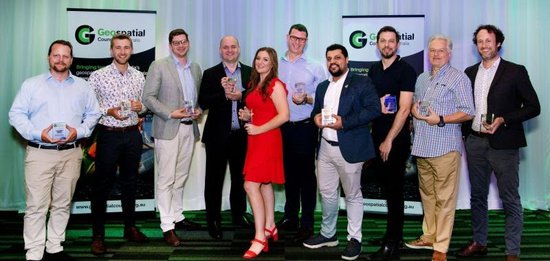 Crucial to the partnership were 50 neurodiverse young Australians. We employed this next generation of talent to harness their specific cognitive skills in a geospatial context, giving them the opportunity to learn how to analyse huge amounts of asset data and acquire excellent career experience.
Judges hailed the project as "amazing... it outlines the opportunities and social benefits that the geospatial industry can provide, and the ability to identify, embrace, challenge, and train people from different backgrounds to contribute to the geospatial profession."