The preeminent trade organisation in the UK's second city has paid tribute to Enzen's influence in utilities, by naming us finalists in its annual awards.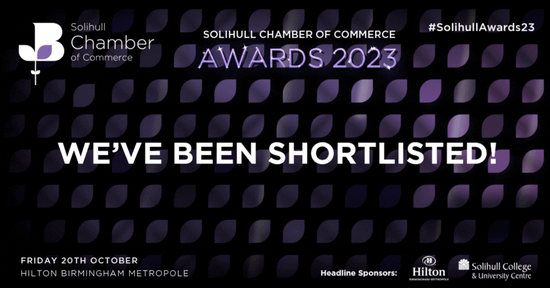 The Greater Birmingham Chambers of Commerce Awards celebrates those businesses who are driving excellence in the region.
This year, Enzen was named a finalist in two categories – International Business and Sustainability – for our continued growth and creativity within the power, water and gas sector.
In the West Midlands specifically, our mains replacement programme with gas network Cadent entered its second year, while we recently completed our role in designing a Smart Local Energy System in Coventry, the UK's first to explore the feasibility of such a project at city-scale.
We also delivered Mission: Sustainability for the third consecutive year. This CSR programme sees Enzen experts share knowledge with West Midlands school pupils and won 'Social Impact' at the 2022 Energy Innovation Awards and 'Sustainability' at the 2022 Education Awards.